Don't take our word for it, hear from our previous customers!
Reviews
North Carolina's Concrete Experts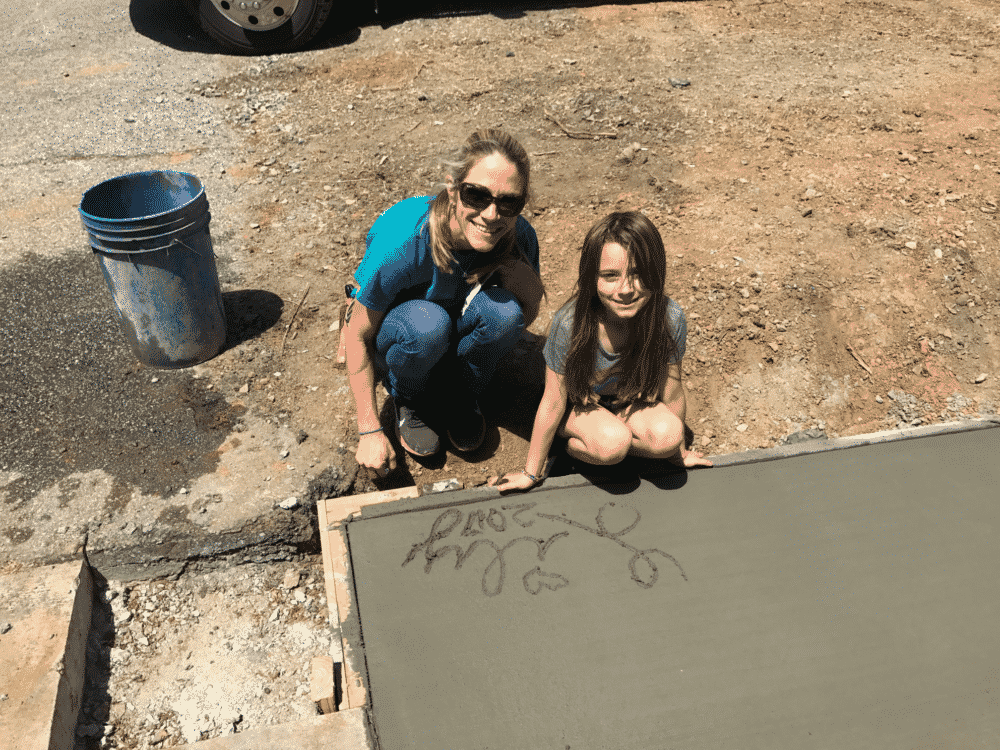 Michael Hayworth started the company in 1998 and since then it has evolved over the years to be what it is today. Michael is a North Carolina native who has worked in the building industry all of his life. His father was a general contractor for over 50 years. This allowed Michael to learn and work in the construction industry with many of the specialty trades such as framing and trim carpenters, roofing, brickwork, excavation and grading to name a few. These experiences have allowed him to see the necessary steps it takes to complete projects. Through the years, it has given him vision to see the building process from many different views from homeowners, builders, subcontractors, and suppliers being  the major ones.
Over the decades, Apex has added waterproofing, drainage, grading, tree service, hardscape, landscaping, concrete pouring, concrete core drilling to their list of services to name a few. These are major areas for most projects with water problems being at the top in almost all of these. In the last 2 years, Michael has brought in a seasoned 20 plus year veteran in the concrete industry Ruban Rodrigez has led and worked in concrete for over 20 years. He has brought valuable knowledge and strategies that have improved efficiency and most residential projects can be completed in 1-2 days. Ruban too has worked around and with many other construction trades and when we are slow he still goes out and helps other concrete contractors as a labor.
Apex Concrete Services can take care of any and all residential concrete projects, from a foundation or driveway to a decorative  patio or floor. You'll need a residential contractor to make sure the area is prepared properly for the concrete and a finisher onsite to receive the concrete that we'll place precisely where you want it. You can use contractors we recommend or choose them on your own. In either case, we'll be there to make sure your residential concrete project is a success.
We're here to help, whether it's making recommendations on materials or referring contractors, finishers—whatever you need. We can also customize the look for your new concrete slab with beautiful concrete stamping finishes.
No matter the job, customer service is our number one priority and what sets us apart in the industry. It's the reason why so many homeowners have trusted Apex Concrete Services.
At Apex Concrete Services, there is no concrete pouring project too large or too small. Our staff can work with your engineers, architects, project managers, and superintendent to meet all of your unique specifications and complete the project on time, within budget, with the highest quality materials and the latest industry standards.
No matter how big the job, customer service is our number one priority and what sets us apart in the industry. It's the reason why so many contractors have trusted Apex Concrete Services.
Installation of Concrete Foundation
From the ground up, Apex Concrete Services is your reliable choice for all your foundation needs. Our trained professionals provide affordable, dependable, and prompt planning and execution for all your foundation projects. With our effective waterproofing services, we can protect your basement and building from future flooding and water damage. See for yourself why we've been the best in the business since 1998!
Serving North Carolina with Quality Construction Services
Serving These North Carolina Cities & the Surrounding Towns…