For An Estimate Please Fill Out Our Contact Form
Don't take our word for it, hear from our previous customers!
Reviews
Looking for a New Pool Deck?
No matter what stage you are in building your dream pool deck oasis, we are here to help you create your ideal layout. With over 23 years of experience, we have created the foundation of many styles of pool decks, patios, and outdoor recreational areas. There are a multitude of options for you and your family to consider for your dream pool deck area, and we can help guide you in choosing the perfect layout and design that best suits you and your family. With our help, you can customize your pool deck to fit every need, both cosmetic and structural, using the various concrete design methods we offer. These include, but are not limited to, colored concrete, sawcut concrete, broom finish, stamped borders, and stone borders.
This offers you the creative freedom to design the exact look you are after, all while ensuring that it lasts a lifetime. Concrete does not chip or get scuffed, unlike wood or other alternatives, and is much less fragile, offering more versatility overall. Also, it is important to note that if the concrete were to be damaged in any way, Apex Concrete & Hauling will fix it to the best of standards. To go more in depth, we have provided more information regarding the options you can consider for your dream pool deck area:
Arguably one of the more popular options for constructing a unique pool deck is incorporating colored concrete into the structure. Some of the most popular methods for doing so are by using chemical stains, integral color and dry-shake hardeners. Many people choose to pair color onto stamped concrete, replicating that of natural stone or other similar materials, without directly using it. Using lighter colors are especially popular to reflect UV rays in order to keep the surface cooler. There are many added benefits in adding color to your concrete foundation.
Saw cut concrete options are used to purposely create control joints in concrete, which, in turn, helps control where cracking occurs due to shrinkage. The cuts should be made at a predetermined spacing, and only after the concrete has obtained sufficient strength, but before internal cracking begins. Therefore, the timing of when the saw cuts are performed is critical. Determining when to make cuts depends on many factors, including the type of admixtures and aggregate used in the concrete, the outside air temperature, and the concrete's mix design. This is very popular to do on pool decks to prevent cracking around the pool area, making it last much longer in its pristine condition.
An important preventative measure, especially around pool areas where there is heavy foot traffic, is to incorporate brushed or broom finishes to the concrete. A brushed or broom finish will add a slip-resistant texture to your pool deck, which adds another layer of safety to help against slips and falls, especially when the surface is wet. A brushed finish is achieved by running a broom over a freshly poured or newly coated concrete surface. Although this is more of a basic design option, it does allow dyes and stains to be more successfully applied to your surface. This is undoubtedly an extremely popular concept to incorporate into pool deck areas.
By choosing concrete for your pool deck, there are a lot of design options that can be considered. We can essentially mimic any of the looks of other alternatives used to build pool decks, but without their price tag. In order to create pool decks that closely resemble natural slate, flagstone or brick, stamped concrete borders are the ideal choice in doing so. Especially when paired with color stains or dry-shake color hardeners, stamped concrete looks nearly identical to real stone, without the hassle or price tag it requires to install or maintain. Many people choose stamped concrete borders to complement other decorative surface treatment options aforementioned, like exposed aggregate, broom finishes and borders. The opportunities are endless with these added design options, allowing you more creative freedom. 
Like stamped borders, concrete allows you to mimic stone, pavers, and other alternative materials as well. Pavers and other various stone options can be a visually wonderful feature for your home, whether it be for pool decks, driveways, or walkways, however, having high-quality pavers properly installed can rack up high labor and material costs, and be very time consuming. Because of this, stone concrete borders are a really great alternative for the same effect, but at a much cheaper cost. With the correct stamping technique that we provide to our customers, we can easily create a look made solely of concrete that closely mimics brick, flagstone, slate or tile, all of which are very trendy. Concrete is extremely adaptable in comparison to other competing materials, because it can essentially replicate the visual appeal of any of the alternatives. Concrete pool deck patios made of stone borders also require very minimal maintenance to sustain, unlike using the actual products.
By choosing Apex Concrete & Hauling, you also have the satisfaction knowing that we will be there every step of the way, from the very beginning of the planning stage, all the way until the end. If, for whatever reason, down the road you are in need of a repair, we will be there to help fix it back to its most pristine condition. Safety should always be a top priority, so if there is any potential issue of a tripping hazard or an unsafe area around the pool, we will repair that for you to ensure everything is in top notch shape. We offer a quick cost estimate, no matter the level of repair, and would love to help you keep your pool deck as good as new. With these aforementioned ideas for concrete options that you can incorporate into your dream pool deck area, the opportunities are endless. We will work with you to provide design and structural ideas to ensure not only safety for you and your family, but to make sure all of your design wants and needs are met. Whether you are interested in colored or stained concrete, a broom finish, stamped or stone borders, or a simplistic saw cut concrete design, we are here to help make this happen for you. Please contact us at(336) 900-6212 for a fast estimate, where we can begin to turn your dream pool deck into a reality!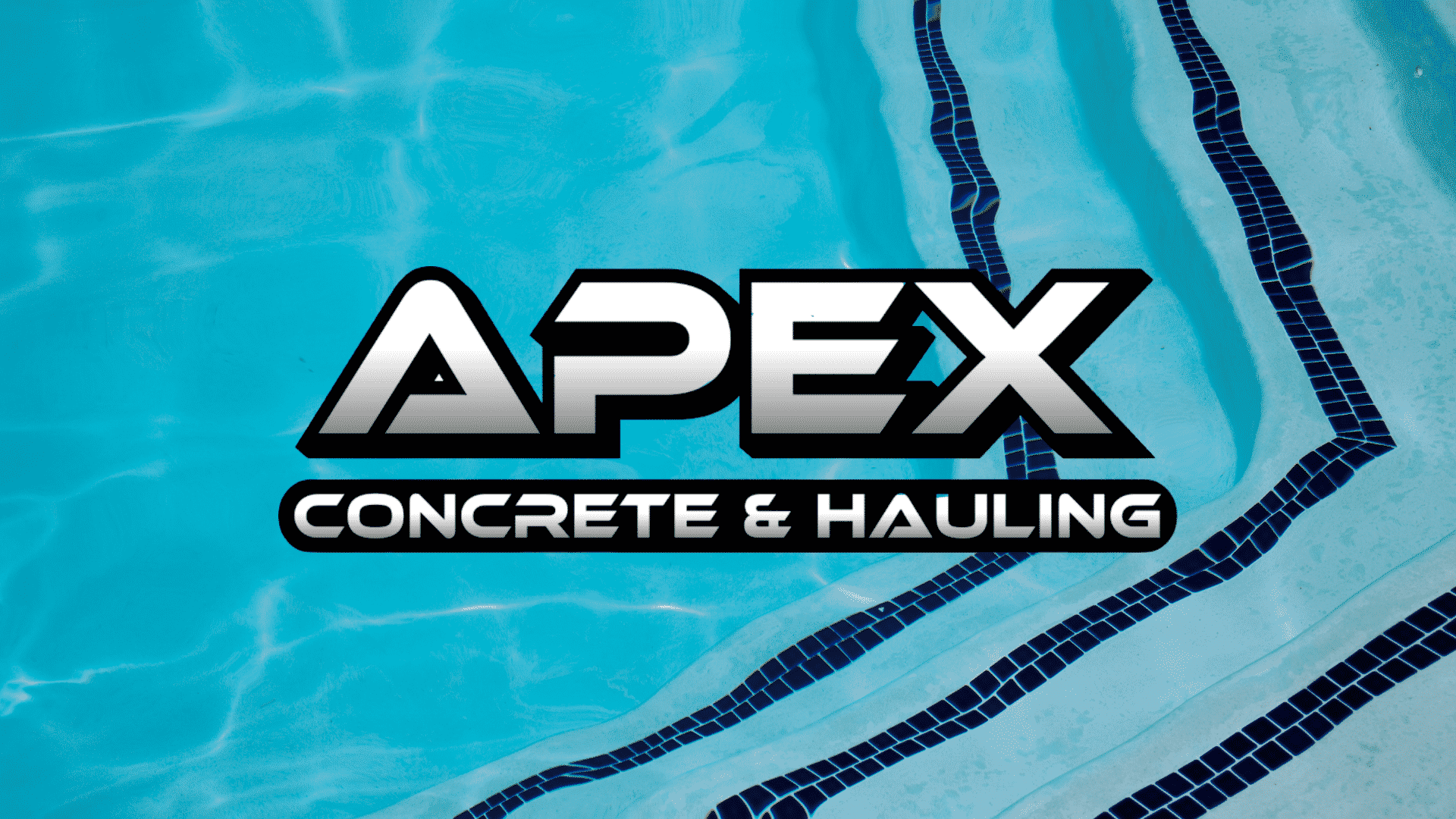 Concrete Pool Decks: Popular Designs
Calling all North Carolina homeowners interested in expanding their backyard hangout spaces! Are you interested …
We'd like to hear from you, even if it's just a question, we'd be happy to give you an answer! Reach out to us through, email, phone, or our customer contact form and we will get back to you as soon as possible!
Get In Touch With Us Below!