For An Estimate Please Fill Out Our Contact Form
Don't take our word for it, hear from our previous customers!
Reviews
Stamped Concrete Overview
Concrete stamping is a simple but effective way to give your concrete area a fresh and exciting look without the expense, mess and labor of installing pavers. The process of stamping concrete is rather quick and easy and can help you achieve a huge range of looks, emulating other building materials that can either be too expensive or too cumbersome to install, saving you time and money and delivering a great finished look for your outdoor areas. Apex Construction Services can work with you to bring the look that you want to life, giving you a surface to enjoy and be proud of.
Pavers can create a great feature for your home, whether it be for outdoor entertainment areas, driveways, or walkways through your yard, but having high-quality pavers installed can sometimes be costly and can take time, which is why stamped concrete is a great alternative. Instead of laying each paver down individually and making sure they are all aligned perfectly, stamped concrete allows for the concrete to be poured in one application and a pattern pressed into the top of it while it cures, giving you the style you want for your outdoor area with none of the hassles of handling individual pavers.
Stamped Concrete Patterns
The best part about concrete stamping is the unlimited potential for the final product. There are so many options in terms of designs and patterns available so you can have a completely custom look for your home. Concrete allows for you to mimic other building materials like stone, bricks or even timber, while also allowing you to use less traditional patterns to bring an interesting and different look to your paved areas. We have a huge range of stamps available to suit every home, and our professional team can work with you to choose the perfect one for your home.
Stamped Concrete Applications
Stamped Concrete Exteriors – sidewalks & driveways
Stamped Concrete Interiors – basement floors
Stamped Concrete Patios
Stamped Concrete Decks, Edges, and Borders
Outdoor Kitchens
Outdoor Fireplaces
Retaining Walls
Stairs
Repairing Stamped Concrete
Oftentimes, normal wear and tear can cause your stamped concrete to become damaged. Yes, stamped concrete can be resurfaced. If you decide you no longer want that type of concrete or want a fresh surface, you can consult with a concrete expert to discuss how you can resurface the concrete.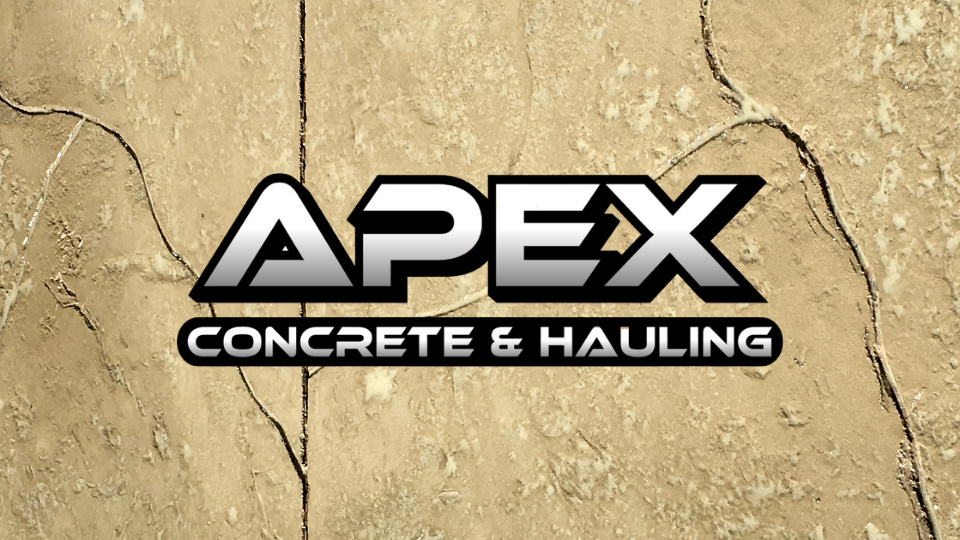 How to Repair Stamped Concrete
To read more about how we can repair your stamped concrete driveway or patio, Click here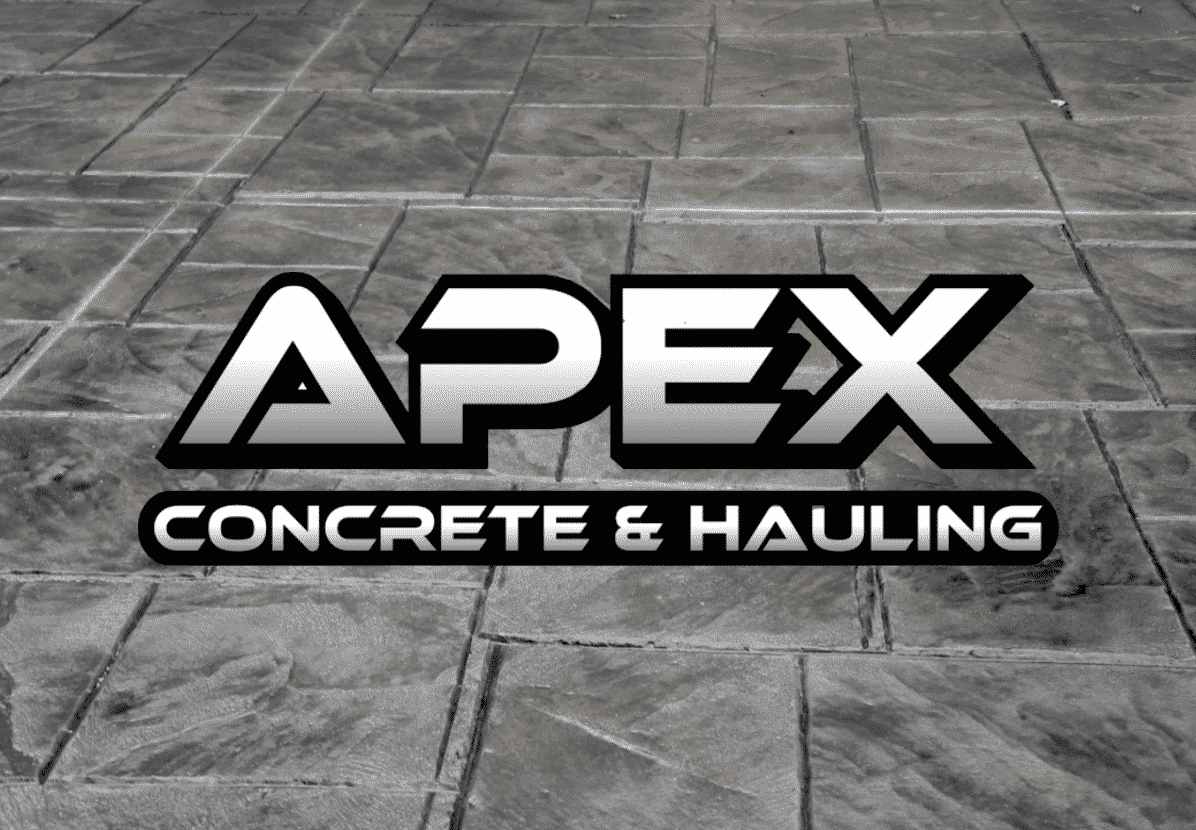 What is Stamped Concrete?
Stamped concrete is one of the most popular materials for any construction project today. This concrete is commonly textured …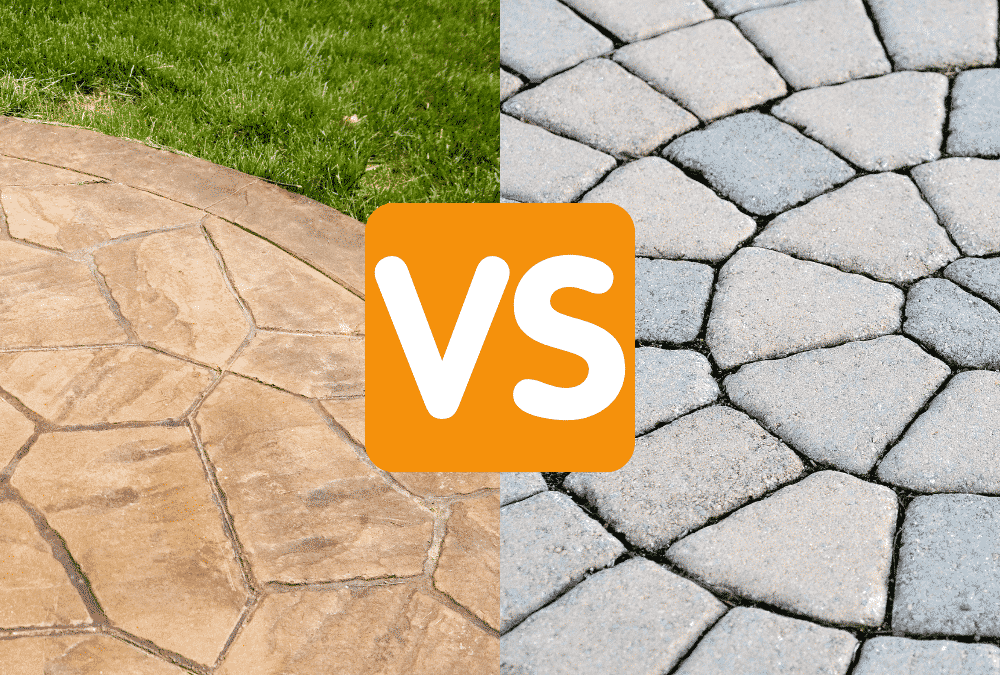 Stamped Concrete or Pavers: Patio Design 2021
Your home's extrinsic nature–the way it emulates your style, is an investment. Driveways, walkways …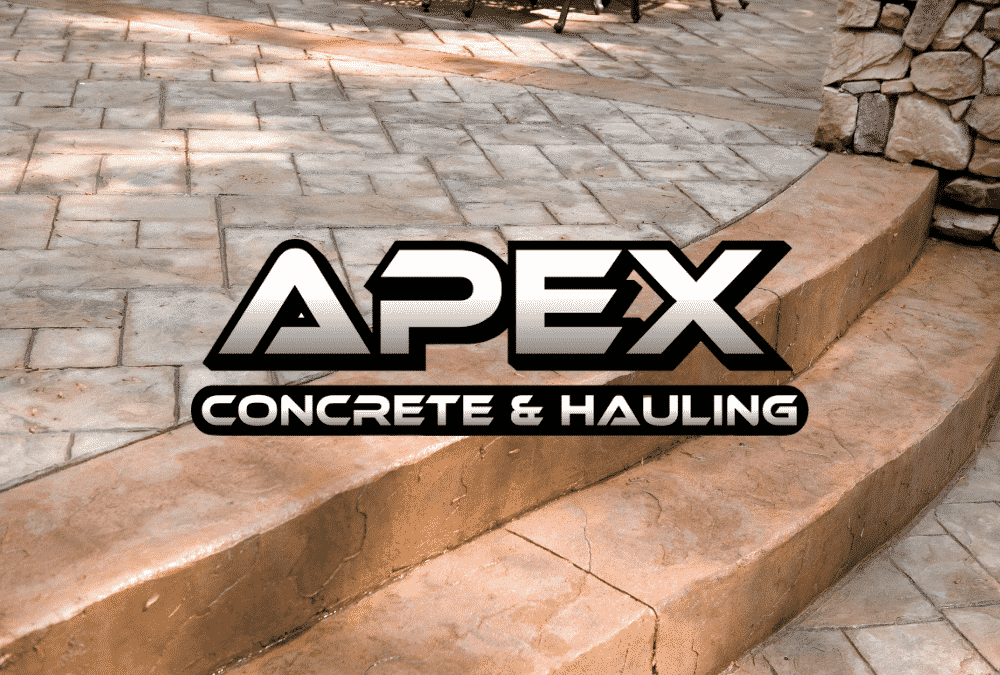 How to Choose Between Concrete and Brick Pavers
When you are planning to renovate your outdoor landscape you have a lot of choices that are available today …
We'd like to hear from you, even if it's just a question, we'd be happy to give you an answer! Reach out to us through, email, phone, or our customer contact form and we will get back to you as soon as possible!
Get In Touch With Us Below!