For An Estimate Please Fill Out Our Contact Form
Don't take our word for it, hear from our previous customers!
Reviews
When it comes to demolitions it is our main priority to get the job done safely and efficiently. We operate out of North Carolina and have over 20 years of experience in various areas of construction services. With our well rounded, highly experienced crew and our attention to and compliance with laws and regulations, we will get the demolition completed seamlessly with no added stress to you.
With Apex Concrete and Hauling, we are always looking out for our clients and can be trusted with any demolition job on our hands. We do both full-service commercial and residential demolition for structures with a height up to 35 ft. At affordable rates, you will receive quality work, professional service, and detailed communication.
Concrete Demo & Replacement
We do everything from a partial demolition to a complete leveling. This careful process of selective demolition saves our clients money by retaining the salvageable materials on the site.
Concrete can be the best solution for all types of residential and commercial projects. Whether you are looking for a foundation, driveways, flatwork, or slab installation, we can offer the right solution. 
Whether you are looking to demolish a garage, shed, house, driveway, walkway, patio, or deck, we have you covered. Apex offers several different options when it comes to demolitions.
We do everything from a partial demolition to a complete leveling. A typical residential project usually consists of interior demolition, which is the gutting of an interior space, usually including the removal of walls, flooring, pipes, ceiling etc. The purpose of this kind of demolition would be for a home renovation. This type of renovation requires great care, to ensure we preserve the structure and exterior of the house to create a clean slate for new materials, while keeping the good bones intact. This careful process of selective demolition saves our clients money by retaining the salvageable materials on the site.
Deconstruction, also called dismantling, is another method of demolition that saves our clients money. This method refers to the separation of a structure with the intention to reuse materials elsewhere. Dismantling is a more labor intensive type of demolition. Residential projects also tend to be total demolitions.
This could be the complete removal of an old garage or other structure on the property that is rotted or unsafe and just taking up space, being a liability, and being taxed. This could also be the removal of an entire house to make a cleared lot to begin the construction of your dream home. Our company uses a mixture of manual labor and mechanics to get the job done.
Similar demolition methods are used for commercial demolition as residential demolition, just usually on a larger scale. We can demolish warehouses, apartment buildings, industrial plants, and more. The most commonly used methods of demolition for commercial buildings are deconstruction and mechanical using heavy machinery.
Commercial projects usually require more extensive planning and permits than residential. Something to consider when planning a commercial demolition in the case of a rebuild or remodel is finding a temporary location for the operation of business as normal. During a major renovation that requires a demolition crew, it usually is not safe or convenient to continue business in the same building.
Apex understands that time is money, so we work very efficiently to get things back to normal for a business as soon as possible, while not compromising on quality or thoroughness. Being a full service contractor, we also save you the time of searching for separate companies for each component of the job. When several different contractors piece their different styles and levels of craftsmanship together on one common project, things could go terribly wrong. There is likely to be a lack of communication and a finished product that may look like patchwork. It is best when one company can provide consistency from the start of the job all the way to the job's completion. You will get this with Apex, which many of our clients have found to be easy and helpful. 
Hire the Best Demolition Team in North Carolina
To sum up our offered demolition services, we do commercial, industrial, and residential demolition projects up to 35 feet in height. Our services are located in North Carolina and centered around Greensboro, High Point, Winston Salem, Charlotte, Madison, Raleigh, Apex, Boone, and more.
Everything from interior to exterior demolition and partial to full demotion is in our realm of expertise. We use a combination of both manual labor, mechanics, and machinery to get the job done. A demolition service can be necessary for several different reasons. Some common reasons for demolition are to repurpose land and rebuild something else on it, to clear a lot for either re-sale or desired empty space, or it can also be to make way for improvements such as renovations or additions.
Whatever the reason, we work with our clients to save them time, money, and stress. Our equipment is well maintained, our team is highly trained, and keeping you and your community safe is most important to us. Demolition is more complex than it may seem, but at Apex, we are well prepared and equipped for any complication or situation to be thrown our way.
You can leave the worrying to us, as we strive to make the process as simple as possible for our clients. Our commitment to our clients and the pride we take in the quality of our performance is what makes Apex a stand out choice for all your demolition needs.
Construction and demolition waste is all debris arising from any construction, renovation, or repair made to, or the demolition of residential houses, commercial buildings, roads, bridges, piers, dams, etc. This waste can consist of wood and lumber, concrete, steel, gypsum, metal, plaster, masonry, asphalt, landscape and roofing materials and more. All debris arising from construction and demolition should be properly disposed of and sorted into its designated landfill area. Hazardous wastes, such as any materials containing lead or asbestos, should be separately disposed of to avoid further contamination. Materials such as concrete, brick, wood, drywall, asphalt, and metal can often be recycled according to what specific landfills accept.  Some of these materials can even be saved on site and reused or repurposed on the same project to save money on the rebuild if applicable. For example, it is common for old concrete to be ground down into gravel and used as a driveway or incorporated into a landscape design. There are many innovative and creative ways to reuse materials, which is financially conscious and also positive for the environment. Additionally, many people find it sentimental to keep some of the history from the previous structure by using it somehow in the new build. Depending on how the materials are repurposed, this can add character to a space, increasing the overall look and value. 
Demolition is the process of removing an existing structure or dismantling part of a structure. It seems ironic that demolition, which is essentially deconstruction and technically the opposite of construction, is referred to as a type of construction. It can be thought of as the first step of construction, as it makes way for a new structure to be assembled in a full demolition or new materials to be installed in a partial or interior demolition. It should only be done by a licensed professional with knowledge of architecture to ensure a safe removal process. The contractor must carefully consider the stability of the structure like where a structure is load-bearing, the position, and depth of the basement, boundary walls etc. and come up with effective solutions to any unexpected challenges along the way. An additional challenge that is commonly dealt with in demolition projects is densely populated locations. City demolition sites make for more difficult maneuvering as there is limited space for equipment and materials. For this type of project, the project manager must consider traffic and public safety. When it comes to demolition, an experienced contractor whose judgment you can trust should be selected for the job. 
A general contractor can do demolition as long as they are equipped with the proper licensing in accordance with the state policy. Different states, and sometimes even different cities, have varying licensing requirements for this scope of work, so it is important to know what your area expects in order to avoid potential fines, safety hazards, or unprofessional practices. In addition to obtaining a demolition permit, the state of North Carolina requires contractors to conduct an inspection of the facility for any asbestos containing materials. We can perform inspections and testing for both asbestos and lead. If asbestos was detected, an asbestos removal permit must be obtained if the affected area exceeds 160 square feet and the asbestos must be properly addressed by professionals. Regardless of whether there was any asbestos or not, the contractor must notify the Health Hazards Control Unit of the North Carolina Department of Health & Human Services with a demolition notification containing an original signature submitted at least 10 business days before the start of any demolition work. With the completion of this process, the general contractor will be all set to proceed with the project.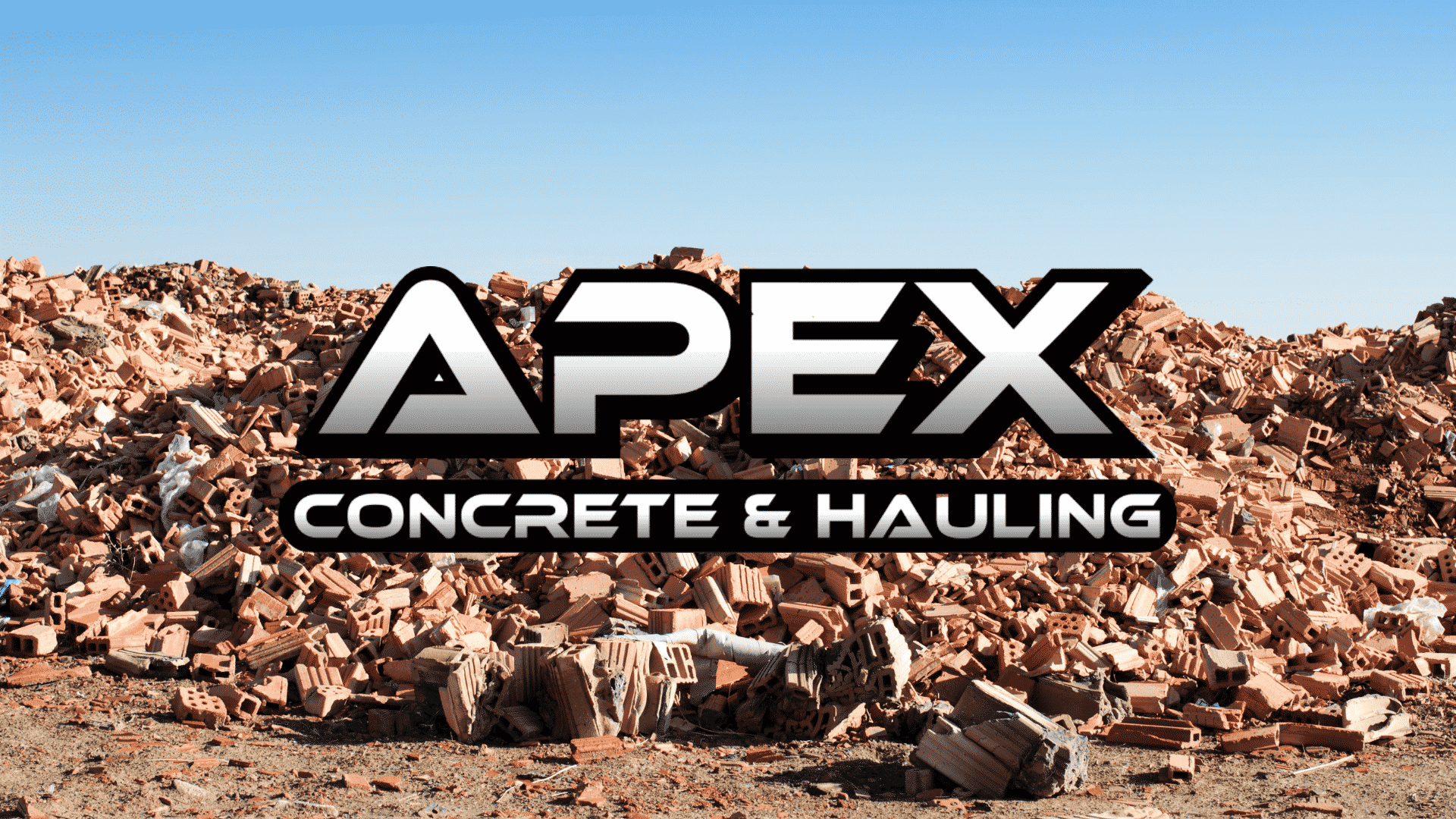 Where Do Hauling Companies Haul Their Waste?
Nobody can deny that waste removal is necessary and should be done regularly——the average person produces …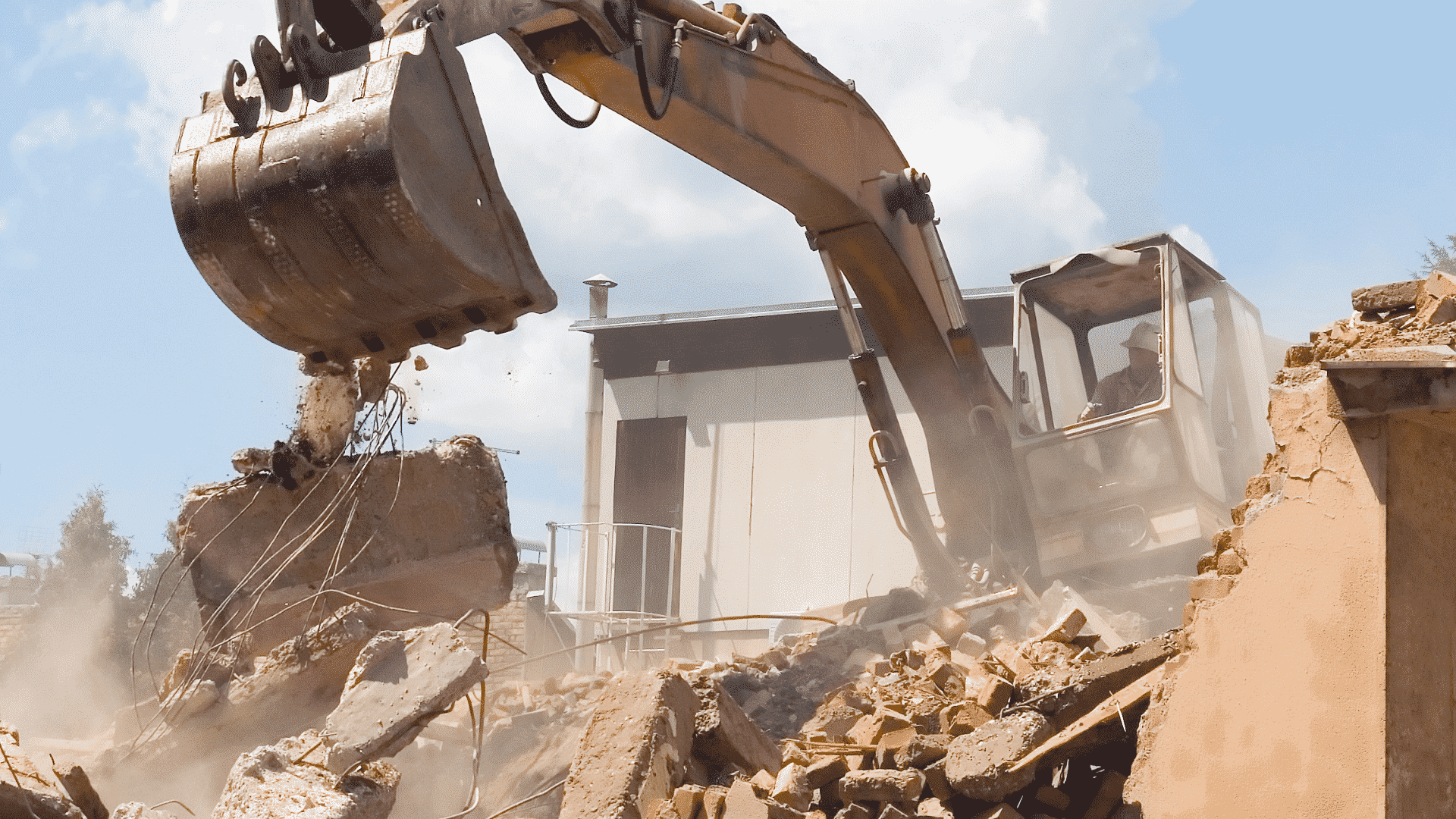 How To Properly Remove Debris From A Construction Job
When it comes to removing debris from a construction job, hauling companies like Apex Concrete & Hauling can …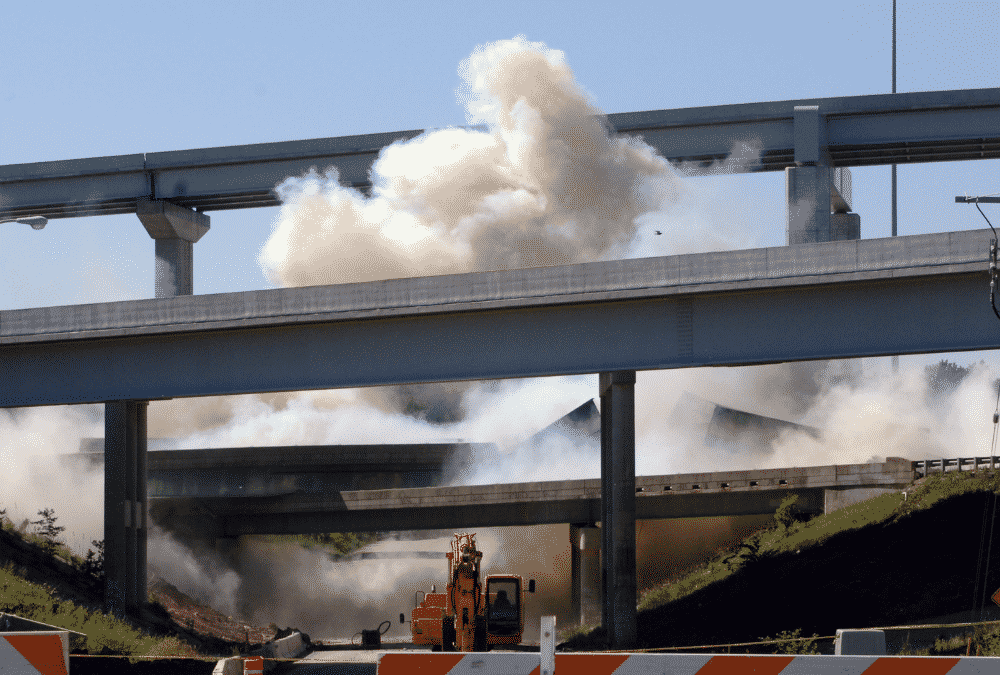 The Process of Concrete Demolition
Concrete structures may need regular maintenance procedures, such as resurfacing or patching, especially when they have superficial …
We'd like to hear from you, even if it's just a question, we'd be happy to give you an answer! Reach out to us through, email, phone, or our customer contact form and we will get back to you as soon as possible!
Get In Touch With Us Below!