Concrete finishing requires you to have a lot of patience with good dexterity. When you don't want to tackle a concrete job yourself, call the professionals at Apex Concrete and Hauling. There are some recommended concrete finishing tools and equipment that we use that will vastly accelerate your work as compared to you attempting a DIY project. Below are some tools we use.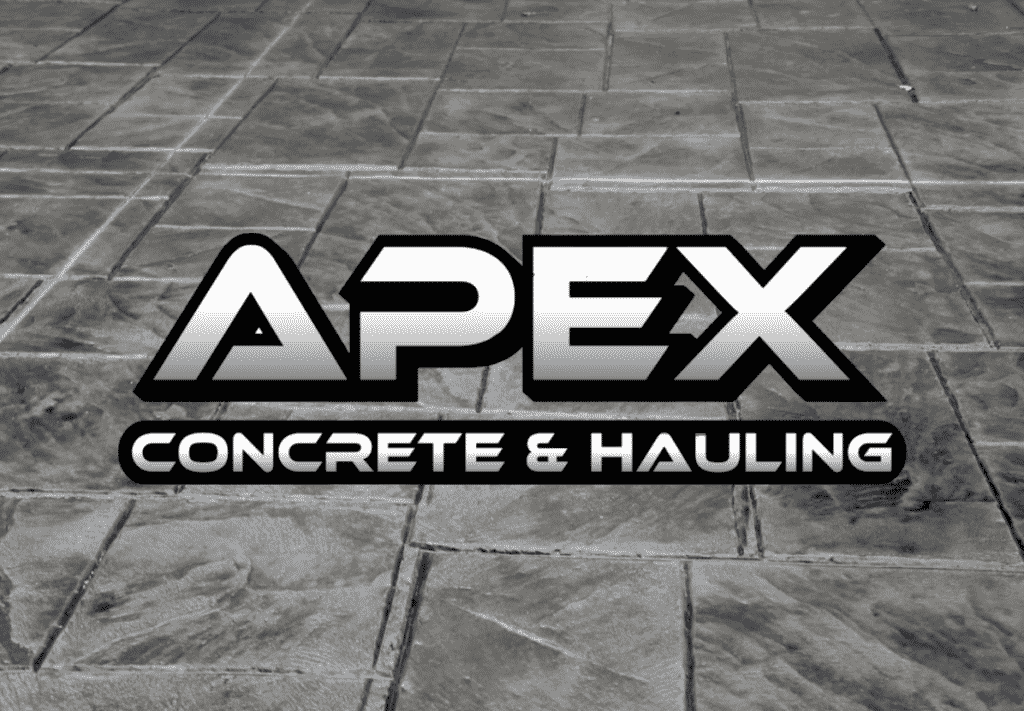 Some of the Best Concrete Finishing Tools for Your Project
1. Power screed
This is one of the most essential tools that you need to have during the concrete finishing process. When the concrete is poured, the screed will be used to smooth the concrete and also pull the excess off. Some power screeds are equipped with vibration technology, so they can make the concrete finishing efficient.
2. Concrete finishing broom
If you want to complete the concrete finishing procedure, you can consider using a broom like many professionals. This broom can be used to increase friction and also decrease slippage effectively. This method is commonly used in the traditional concrete finishing technique. It can be used in many different ways. You can also change the directions of the finishing broom, so you can have artistic patterns on your concrete.
3. Bull float
This is a wide-bladed tool that is fixed on the long handle. It is commonly used to fill voids, smooth surfaces for trowelling, and also level ridges. The floating process should be done before the moisture starts to appear on the surface. This process can be done immediately after the screeding process is done.
4. Concrete edger
This device has an "L" shaped edge that will help you in separating the concrete from the board. When using this tool, you can also get precise edges on your concrete. The concrete will have a professional look. If you want to get slant edges on the concrete, you can use the slant edger, instead of sharp ones.
5. Power trowel
This is another recommended tool that you need to have during the concrete finishing process. A power trowel is commonly used for large slabs, whereas the traditional trowels will be used for the smaller ones. This tool is very effective when it is used to smooth the finish on the concrete slabs. You can adjust the speed and blade pitch level depending on your needs. Proper use of this trowel will give you a gleaming, matte, and light gloss concrete finish for your project.
6. Concrete sprayer
When you are planning to finish your concrete installation project, you can start using this tool now. This concrete sprayer can be used to spray many different types of solutions and chemicals on the concrete surface, for example, forming oils, curing agents, top cast, sealants, etc.
7. Concrete mixer
As the name suggests, this concrete mixer can be used for mixing up some materials, such as sand, gravel, cement, or water for forming the concrete. This mixer is commonly used for small jobs and also patchwork. When you need to add patches on the concrete, you should use this concrete mixer.
8. Plate compactor
This tool is very useful to help you do the concrete finishing project now. It is used to compress many different types of gravel and soil on the ground. When you use this device, you can prepare a sturdy foundation for your concrete finishing project. It is highly recommended for you to use this device before you pour the concrete. A sturdy foundation is required to help you prolong the durability of the concrete.
There are a lot of tools that can be used to help professionals pour concrete. These tools are specially created to help us save you a lot of energy, time, and money during the concrete finishing project. Call the concrete experts today!