In North Carolina, you never know when snow is going to strike. It could be in December or it could never come at all. There are some important things that we have to prepare for when we think of snow in Tarheel State, so we can avoid disaster. You may also face some problems with snow and ice from your door locks, steps, car windows, walkways, and some other assets on your properties. It is recommended for you to remove the snow immediately. Here are some useful snow removal tips on how you can remove the snow from your properties as soon as possible.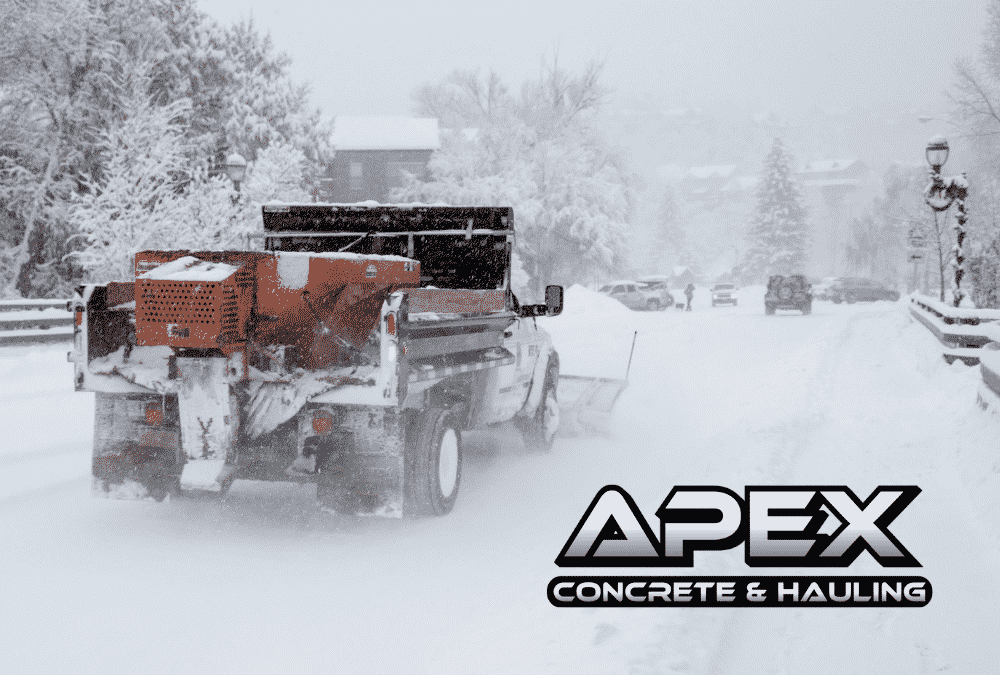 How Do You Get Rid of Snow Quickly?
Melt the snow on the car windshield from inside
It may be difficult for you to scrape ice or snow from your car windshield, especially when it accumulates. Therefore, you need to let your car do the hard work for you. You can simply turn on your car and the heater in your car. Turn on the back and front defrosters in your car, so you can melt the ice immediately.
Use snow cutter
When you want to remove snow from your car, you should buy this little tool from the nearby store. Snow cutter is available for about $10 – $15. You can brush the snow off your car by using this tool. It can remove icicles and also ice dams which can cause leaks on your car roof in the future.
Spray salt on the snow
It is always a good idea for you to stock up on salt in your home. Salt is very effective to be used for melting snow and ice. This is a natural substance that can be used to melt down the snow quickly. However, you should ensure that the salt is pet-friendly if you want to use it around your pet's house. Use salt to prep your concrete driveway for snow the night before.
Use anti-freeze liquid on the car windows seals
During the winter season, some car window seals are going to be frozen from the snow. It will cause further problems when it is not treated well. You can simply use an antifreeze agent on the rubber seals around the windows and doors. This agent is very useful to prevent any moisture from getting frozen on your car.
Spray the de-icing spray on the snow immediately
This is another useful tip that you can follow, so you can remove snow from your driveway. It is recommended for you to use the de-icer agent before the temperature drops below the freezing point. You can find a lot of types of de-icer agents that are available on the market today.
Use the leaf blower as an alternative to the snowblower
If you don't have a snowblower in your home, you can consider using your trusty leaf blower! When you live in an area like us that only sees snow a couple times a year at most, shelling out for a snow blower doesn't make much sense therefore, a leafblower is very effective when it is used to remove snow without using a shovel. This method cannot be used to remove wet and heavy snow.
Buy a roof rake
This is another useful tip that you can follow, especially if you want to remove snow from the roof of your home. Wet snow will be very heavy, so you have to remove the snow from the roof without risking yourself by climbing on your roof. A roof rake can be an effective tool that can be used to remove snow easily.
Use rubbing alcohol to de-ice the snow from the windows
If you find some ice crystals or snow on your windows, you may want to consider using rubbing alcohol. You can spray this alcohol to your windows before you wipe the ice or snow immediately. Rubbing alcohol is a safe product that can be used to help you remove unwanted snow from your windows completely.
Install a snowmelt mat on your properties
One of the best snow removal products is the snowmelt mat. This mat is available in many stores, such as Amazon. It will keep the entryways and driveways clear from slippery ice or snow.
For Snow Removal across North Carolina contact Apex Concrete & Hauling today.