Garage floors are the one part of your home that probably see the most activity, which means that they need to be tough and durable. Your garage floor sees oil leaks, dirty shoes, and tire wear, amongst other things. Having the best flooring in your garage is important. Below, we will discuss different garage flooring options and their benefits.
Why Choose Concrete For Your Garage Floor?
 Concrete is one of the best materials that you can choose for your garage flooring. The top reasons for choosing to install a concrete floor are that it is cost effective, easy to maintain, and can be very decorative.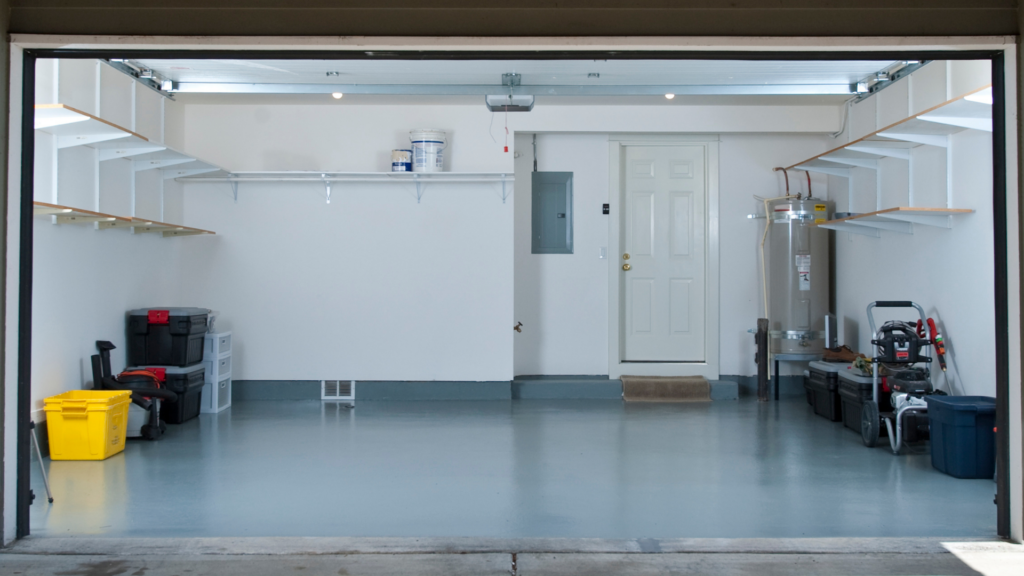 Cost Effective:
 Concrete floors are very affordable compared to other flooring options. One reason for this is that concrete floors are designed for durability, so you need to repair and replace them less often than other flooring options. Additionally, good concrete slabs that are ready for staining or coating are easier to install and less expensive than other options.
Easy to Maintain:
Due to the densification and polishing process that concrete goes through, it is built to last for years and rarely requires repairs. Due to this, many homeowners prefer concrete flooring for their garages. Concrete floors also require very little cleaning. A simple cleaning with a dust mop is enough to maintain the shine of your flooring for many years. Concrete floors are especially great for homeowners that see a lot of sand or snow due to how easy they are to clean.
Decorative:
Many homeowners choose concrete garage floors because of the design versatility and wide color choices. Concrete can be stained or colored in many styles, and can even be designed to look like tile, slate, or marble. In addition to these traditional decorative styles, there are also trendy finishes available for a modern look such as stamping, polishing and metallic epoxy coating.
 Non-Concrete Garage Floor Options
There are other flooring options outside of concrete that could work for your home. While you can throw anything on top of your garage floor, products that are specifically designed for garages will be better equipped to stand up to the rigors of garage life. Examples of this include rubber flooring, paint, and plastic tiles.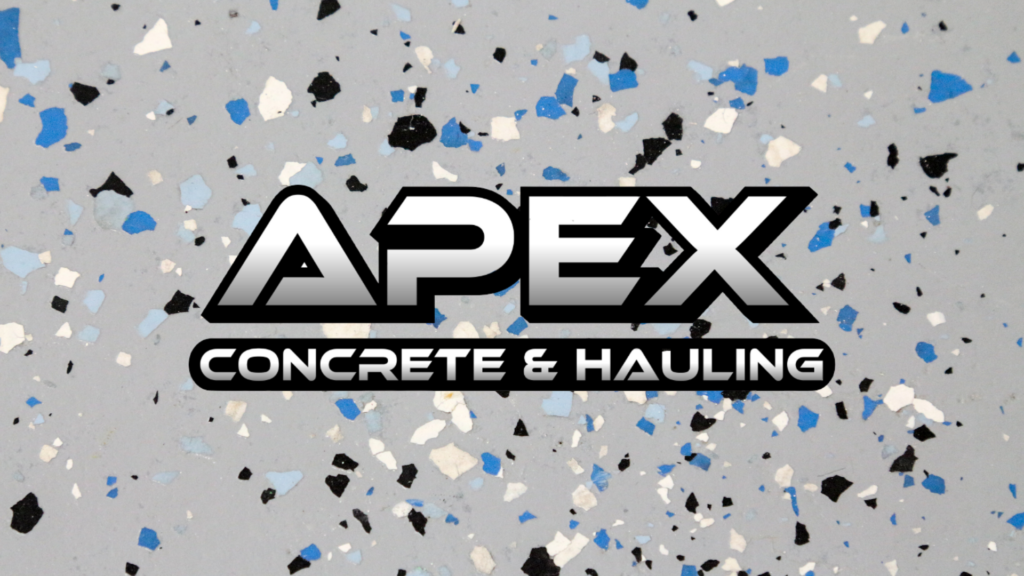 Rubber Flooring
Rubber flooring is one great choice for garage flooring. These flooring products have interlocking edges and form a slightly raised floor that has the strength necessary to support vehicles. This flooring will also help level out some unevenness in the floor. Rubber flooring is often used in sports facilities, daycare centers, and other similar locations. They are resilient and comfortable to walk on, which makes them an excellent choice for homeowners who spend a lot of time their garage. Rubber is however less durable than concrete and will likely need to be repaired or replaced far more frequently, which will take up more time and money.
Plastic Tiles
A variety of plastic floor tiles are available as garage flooring options. These tiles are typically made from PVC or polypropylene plastic. Most brands also offer a variety of accessories to finish the edges and door thresholds. Plastic tiles, however, are not as impervious to moisture and are not as durable as concrete floors.
Paint
Paint is one of the easiest and most inexpensive ways to transform your garage floors. Advancement in paint technology has allowed for paints that stand up to excessive use and special conditions such as hot tires. Paint, however, if not sealed and treated properly can wear easily.
Maintaining Your Concrete Garage Floor
As mentioned, concrete garage floors are very easy to maintain, and it is for this reason that many homeowners choose concrete for their garage flooring. In areas with a lot of traffic such as garages, a good sealer and an effective floor wax (or finish) will make your concrete floors more resistant to stains and abrasion. Additionally, it is very easy to patch cracks and scratches on concrete floors, which means any repairs you are doing are being done infrequently and should be relatively inexpensive.
Sealing and Finishing Options
Sealing your concrete is important as it protects your flooring from oil, water, and foot and tire traffic. It also makes your concrete floors easier to clean. Concrete needs to be clean and dry in order to be sealed properly. In 2021, the best concrete sealer was the 'Siloxa-Tek Penatrating Concrete Sealer.' This industrial grade sealant effectively protects concrete flooring from any water and moisture damage, as well as any other damage that concrete flooring might see.
Choose Apex Concrete For Your Garage Floor Installation
Concrete can be the best solution for all types of residential projects, including garage flooring. Contact Apex Concrete Services for any of your garage concrete flooring installation or repairs. Our team will help with not only installation, but will help you protect the look and quality of your concrete. Call Apex today for guidance on next steps of your garage flooring project. Whatever your needs are, we are here to help.