Why People Choose Stamped Concrete
Stamped concrete has recently become a more common style of concrete that is used in a wide variety of situations. Stamped concrete by definition is concrete that has been altered in some way, typically by imprinting, or adding a texture or patten to it, that ultimately makes it look like a variety of other building materials. Due to its versatility and curb appeal, it is becoming a more common thing to see in backyards and front yards across the nation. Today, we hope to highlight some of the distinct styles that stamped concrete can come in that have helped it garner its fame.
Stamped Concrete Styles
When it comes to stamped concrete, the main appeal for many people who use it is that it comes in many different styles and colors. The most commonly used stamped concrete styles are listed below.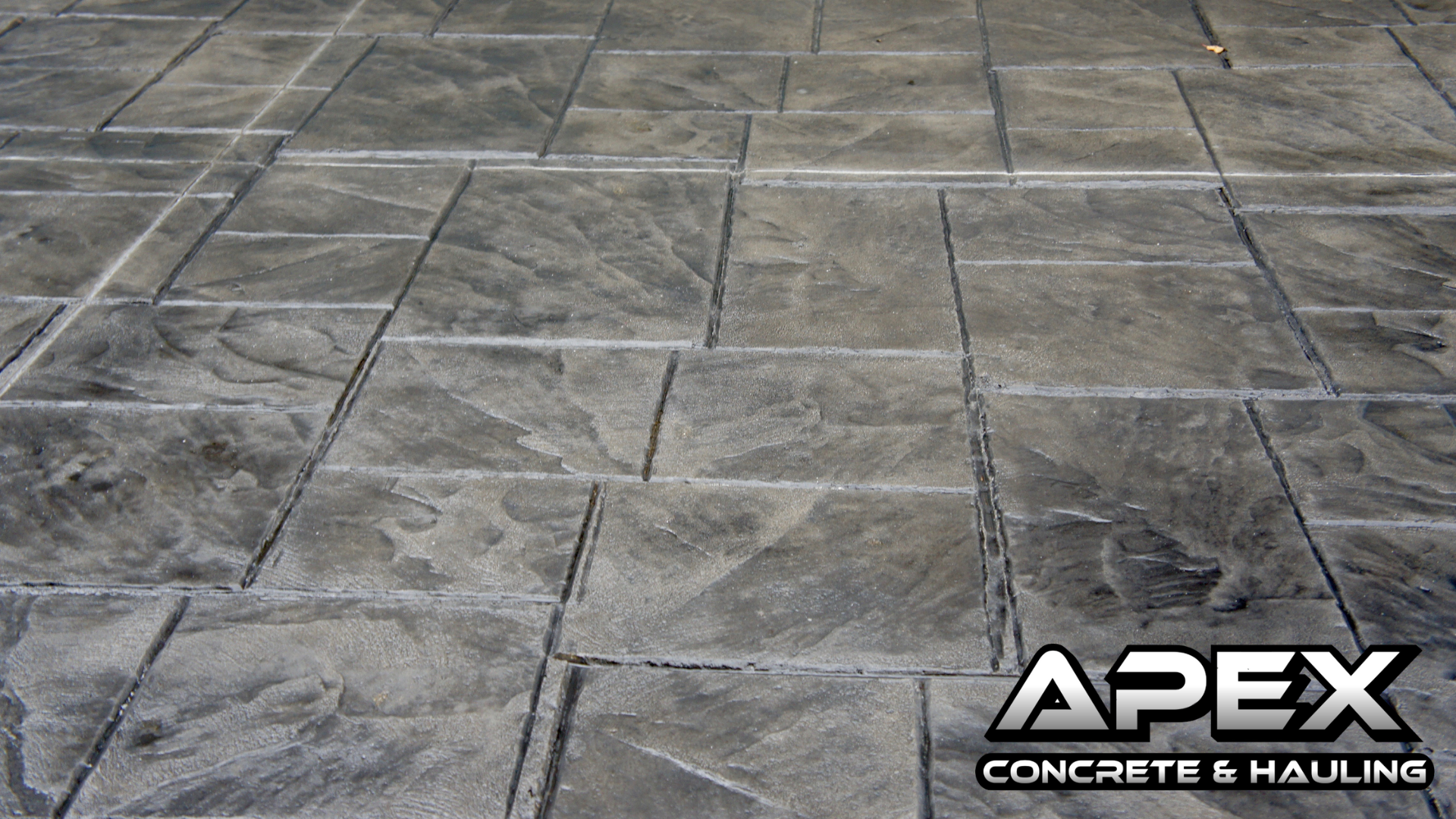 A slate pattern on stamped concrete can come in many forms. However, a slate pattern itself will typically have an interlocking pattern to it that is meant to look almost rough in nature. It's supposed to look like naturally occurring slate, so there are uneven surfaces, and it has a smooth feel. Slate patterns can be applied to many places in a home, but they are mostly used for the area surrounding pools, patios, and other outdoor sports, like by entrance ways. A slate pattern can also be made to look a number of different ways. It can come in a Roman style, an Italian style, which are more popular, and a number of other ways. Slate patterns are very popular for a reason. They are a classic look that will ultimately add some appeal to your home.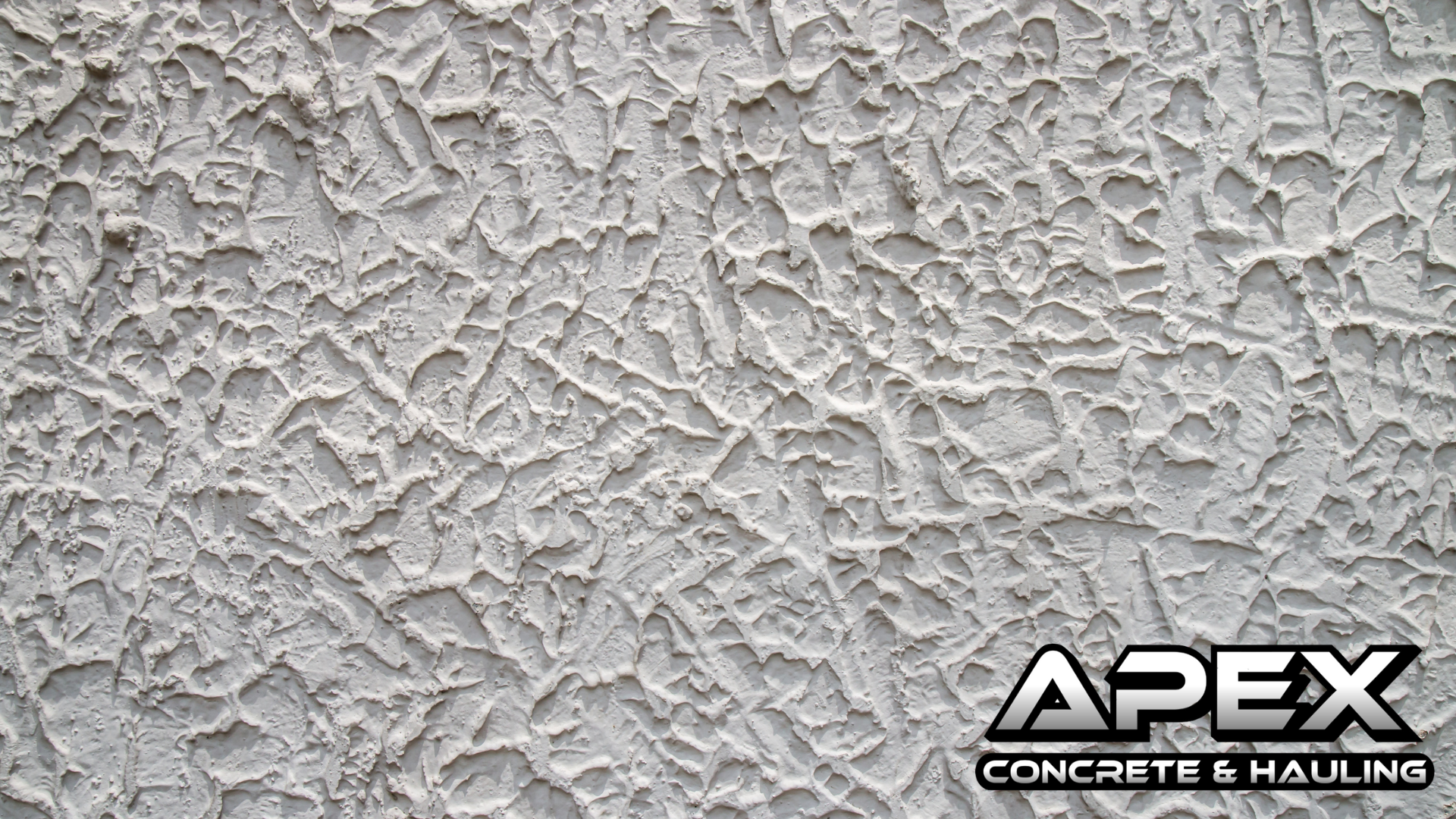 Though the slate look is quite nice, some people opt to go for a design that is entirely seamless. Basically, the seamless look provides a unique texture to whatever surface you're applying it to, but it won't have any sort of fixed lines or tiles. It'll make any surface look extremely sleek and smooth and is perfect for many outdoor applications. Seamless patterns can come in all kinds of different styles as well. It can be made to look like stone or granite. A seamless pattern can be used to apply a unique look wherever it is placed.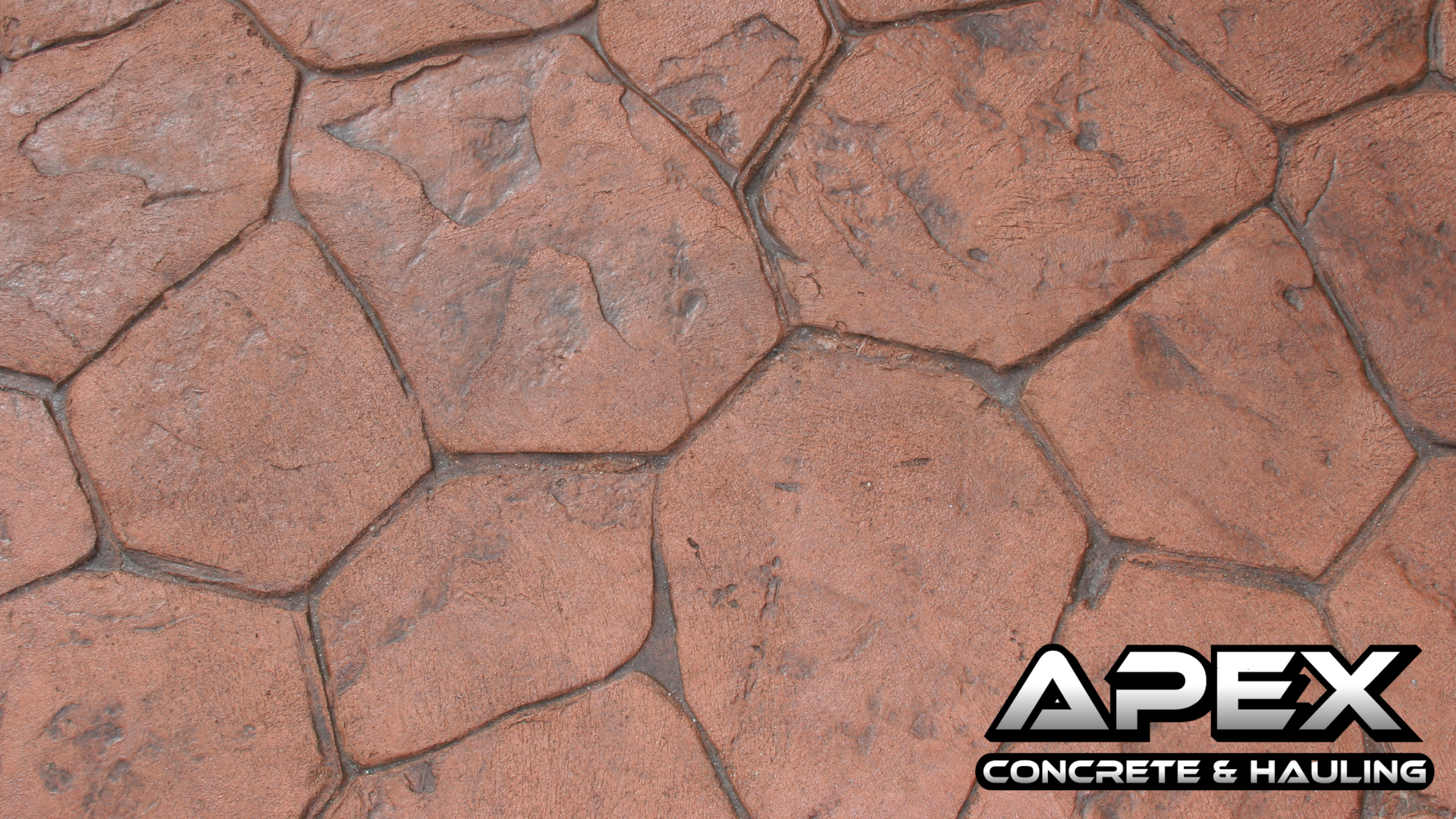 Stone patterns are another style that many opt to use when it comes to their stamped concrete. A nice stone pattern typically will be randomized in nature. Essentially, this design is less uniform than the others, which can add some flair to a poolside area, or a nice stone patio. Stone patterns can also come in a wide range of colors and styles, giving a lot of power and design choice to the person who wants it installed. Utilizing a stone pattern can really make the outside of your house stand out, and it is a great choice for someone who is looking for something with a lot of variety.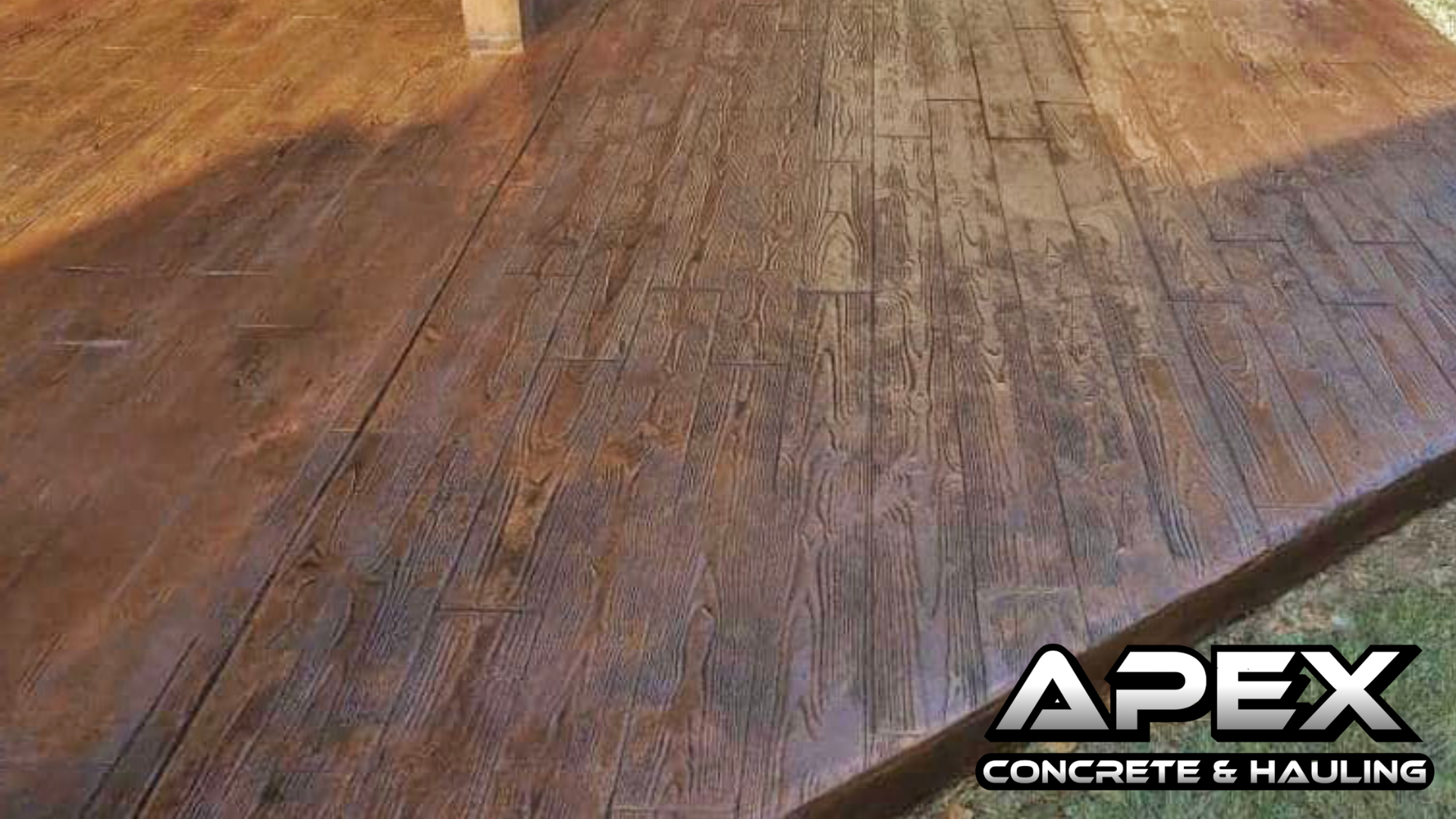 Believe it or not, stamped concrete can even be made to look like wood planks if that is desired. Unlike real wood, stamped concrete won't splinter or get nearly as worn down, nearly as fast as wood does. Stamped concrete that is styled to look like wood can give a woodsy vibe, while still holding up as a quality material in nearly any location that it is placed in. It is not a style that is employed as often as the others, but it is still a great option for someone who is looking for a style like this. Wood-themed stamped concrete can even be made to look like different types of wood as well. This style can fit in on a patio, or in other outdoor locations around your home.
Choose Apex Concrete to Install the Highest Quality Stamped Concrete
If you're looking for someone to install high quality stamped concrete, then contact Apex Concrete. We at Apex can handle any job that is thrown at us with professionalism and ease. With an emphasis on communication, we make sure to check with you at every step of the process to see what kind of design decisions you want to make on the job. We also only use the highest quality materials available to us. So you can rest easy knowing that a job done by us will be a job done right. If you're in the Greensboro, North Carolina area and you need stamped concrete installed, then try us out. You can contact us by phone at 336-900-6212, or you can go to our website and fill out a contact form to get a quote. You won't be disappointed with our service!