There are a lot of materials that are a good fit for a driveway in North Carolina. One of the most popular products that can be used to build a driveway is concrete. Many people are using this material for their driveways in their properties. However, you need to understand that there are some disadvantages as well to this material.
Before you install a concrete driveway in your home, you may want to learn about some pros and cons of the concrete driveway. After reading this blog, you will be able to decide if you are going to use this material in your property or not.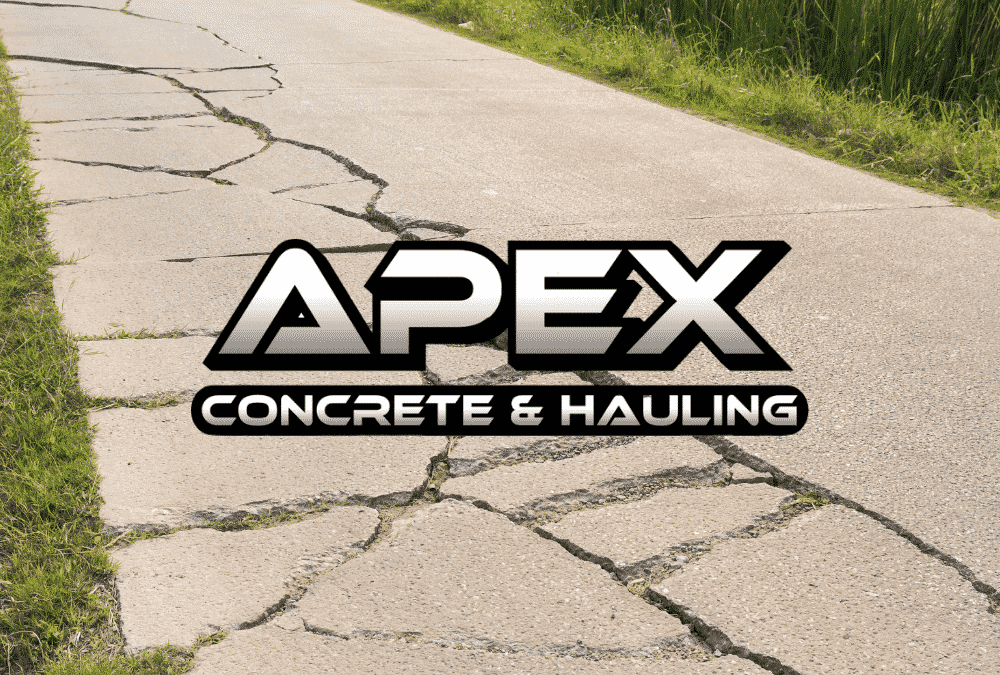 Pros of Concrete Driveways
a. Concrete is an affordable material
If you want to install an affordable driveway at your home or business, concrete may be for you. The overall installation cost of the concrete driveway will be much more competitive than the other materials, such as interlock pavers. You can save a lot of your money by having concrete poured at your home.
b. Low maintenance
This is another benefit that you can get from the concrete. This material has low to no maintenance requirement. It can save both your money and time in the long run. When you use this material for your driveway, you can use your driveway for a long time with minimum maintenance requirements. Simply bust out your favorite hose or pressure washer and your driveway will be shining in the Carolina sun.
c. Durability
Concrete is considered one of the strongest materials for landscaping & building. This material can withstand wear and tear that may occur on your driveway. When you are planning to install a driveway in high-traffic areas, you can consider using concrete as the main material. Concrete can withstand any extreme conditions without showing any signs of frequent use. If the concrete is installed properly, it can last for more than 20 years and is a much better option than asphalt.
d. Good appearance
If you are looking for a good-looking driveway, you can take a look at the concrete. Concrete will give a professional polished finish on the driveway. It will be one of the best materials that can add curb appeal, so it can impress visitors in your home. You can improve the overall value of your home by even installing a stamped or colored concrete driveway in your home.
e. Good for both summer and winter seasons
It is very convenient for you to walk on this driveway in both summer or winter. During the winter season, you can remove the snow on top of the concrete driveway easily. Therefore, you will never have to worry about getting any issues with the accumulated ice or snow on your driveway. During summer, the concrete driveway will stay cool under the blaring sun.
Cons of a Concrete Driveway
a. Hard to repair
This is the main disadvantage of the concrete driveway. Unlike pavers which can allow you to replace a single piece of paver when any damages occur. Concrete requires you to remove the whole part of the concrete, especially when heavy damages occur on the driveway. Replacing the whole concrete area may take some time and effort.
b. May be staining
Concrete may be susceptible to staining because of its light color. There are some substrates that will cause staining issues on the concrete, for example, oil and tire marks. You need to use some special cleaning agents for removing these stains from your concrete driveway.
c. May crack over time
This problem may occur when the concrete is not installed properly. Therefore, you have to hire the best contractors who know how to follow all the required steps for installing the concrete driveways properly. It is a good idea for you to use the 32 MPa concrete for ensuring the overall durability of this material. The concrete must be poured on the optimum weather condition for eliminating any crack problems on the concrete.
d. Is not suitable for DIY projects
If you want to install concrete driveways on your property, you need to be aware of its installation procedure. Pouring concrete on the driveway involves intense labor work. Therefore, you may want to hire the best contractors who have experience in pouring this concrete on your driveway. Professional installation service will be the best option for everyone who wants to install the best driveways from concrete.