Snowfall is a common occurrence in North Carolina every winter. The state tends to see an average of
5 inches of snow per year
. North Carolina tends to see snowfall anywhere from November to March, with the majority of storms occurring between December and February. North Carolina has experienced significant snowfalls in the past. One major snowstorm was the "Storm of the Century" in 1993, which brought approximately 36 inches of snow to North Carolina.
Apex Construction Service is a full service snow removal company
. Snow and ice pose extensive obstacles and dangers for both commercial and residential properties. Apex leverages their industry expertise, strategic preparation, and innovative technology to execute snow and ice services while eliminating risk safely and efficiently for clients statewide.
When Should I Contact a Snow Removal Service in North Carolina?
Don't wait for an unexpected storm or for the snow to cover the ground to prepare for the winter. Before the snow arrives, Apex can give the proper maintenance to your property to prevent the snow and ice from accumulating on driveways, walkways, or any other frequented areas. Apex Construction's professional and trained fleet includes sanding units and trucks that are equipped with the proper de-icing materials to ensure that you will be safe and taken care of. The Apex team is also able to plow your residential or commercial property as needed following any major snow falls or blizzards.
 Residential Snow Removal

Winter can be highly unpredictable and difficult to deal with. Do not let ice and snow stop you from getting in or out of your driveway or home. Apex's professional and insured fleet can come clear your driveway, walkways, and the steps to your home of snow. Whenever there is a storm, big or small, they have got you covered. To prepare for the winter, it is a good idea to stake the shape of any areas that may need plowing. This will help prevent any potential damages during the snow removal process.
Commercial Snow Removal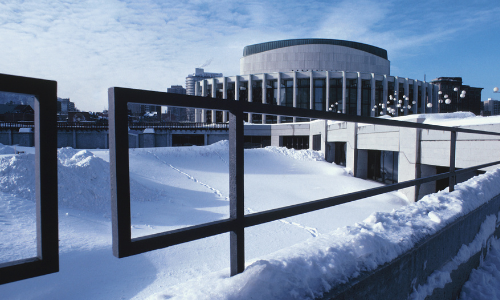 Apex Construction Services provides professional, timely, and reliable snow removal services to commercial clients in North Carolina. Hard working crews use the best equipment to get your parking lot and sidewalks cleared of snow and ice so that you can continue to safely conduct business throughout the winter months. Commonly plowed areas include:
– Parking lots
– Sidewalks
– Roadways
What was the 2020-2021 Winter Like in North Carolina?
Winter 2020-2021 in North Carolina saw frigid temperatures and above average amounts of snow. The winter season also saw a lot of rain, which combined with freezing temperatures can led to the dangerous risk of black ice. North Carolina started to see snowfall in early December. While the mountainous areas of North Carolina saw the heaviest snowfall, the piedmont triad area saw between 1-4 inches of snow per storm.
What to Expect for the 2021-2022
The National Oceanic and Atmospheric Administration's (NOAA) Climate Prediction Center is estimating a warmer than average temperature for much of North Carolina in the 2021-2022 winter season. The NOAA is forecasting that winter temperatures are 50-60% more likely to be above normal compared to past winter temperatures. However, warmer temperatures may not necessarily mean less snow. A warmer winter can actually lead to an increase in snowfall. The reason for this is that the atmosphere can hold 4% more moisture for every 1°F increase in temperature, so as long as the temperature does not warm above freezing (32°F), there may be a greater dump of snow since more moisture is being held in the atmosphere. Additionally, when the temperature does reach above freezing, snow will turn to rain. After the rain, if the temperature then lowers to freezing, that rain will turn into ice. Ice can be a much higher safety hazard than snow. Sanding and prepping your outdoor spaces this coming winter will be important to reducing ice formation or snow accumulation, which will decrease any slipping or other safety hazards.
Hire Snow Plowing in North Carolina Early to Save!
North Carolina sees some pretty consistent snowfall each year, and now is the time to start thinking about winter 2021-2022. When it comes to winter preparations, it is better to start earlier than later. Snow and ice can cause unsafe environments on any commercial or residential property. Preventative measures such as sanding your driveways, walkways, and other commonly used surfaces can prevent snow and ice accumulation. Staking your commonly used areas can also prevent any potential plowing damage. This winter, hire Apex Construction's Snow Plowing Team to manage the needs of your residential or commercial properties.