It's time to finally install your dream shed or gazebo! With the help of our experts at Apex Concrete Services, building your new shed or gazebo is a simple and efficient process.
One of the most important aspects of any outdoor structure is its foundation. Even though they're not the center of attention, it's essential to build sturdy foundations out of materials such as concrete pads, cinder blocks, brick, or wood so that your structure lasts longer. We'll give you some suggestions of different types of foundations for gazebos and sheds, and we'll offer tips as to the benefits and downfalls of each one. We'll also guide you whether you plan on doing the work yourself or if you want to hire a professional contractor.
First, choose the area for your gazebo or shed.
It's ultimately up to you where you want to place your gazebo or shed, but it's important to keep in mind factors like proper support, drainage, privacy, and expected usage.
Areas which are flat, level, and dry are usually a safe bet for structures like gazebos and sheds. This way, any water buildup will dry up quickly and won't flood the structure. Other things to look out for, especially if you're planning to build your structure in your backyard, are sump pumps, pools, house pool equipment, and other water-related features. If you have a sump pump or anything similar, it's a good idea to place your gazebo or shed as far away as possible to prevent water damage and ensure it lasts longer than just a few years.
If you're using a gazebo for parties or social events, create a clear path to it, uncluttered by potential hazards like thorny bushes or beehives. If you want a quieter, more private setting, consider placing it farther away from other structures or in a quiet corner of your backyard.
Most sheds are placed out of the way but with easy access. A corner of the yard, a strip of grass near a fence, or an unused portion of the yard is probably your best bet. If you live near a wooded area, you may also want to keep in mind any troublesome critters which might be attracted to the shed and choose an area accordingly.
As part of this first step, begin to research different foundation types for gazebos and sheds, such as a concrete slab foundation or brick paver patios. If you already have an area which could provide a strong base for your structure, you may want to consider building there and saving some time and money.
You'll also want to keep in mind the dimensions of the desired area for your structure. Take measurements of the length and width of the area before you start laying a foundation, with at least four extra feet around the perimeter to allow for additional walking space. Consider the height of the structure and whether or not this will block anything important. Planting markers or stakes can help you with the dimensions of your structure before you lay the foundation.
Once you've chosen the area and taken measurements, you should be able to narrow down your size options for the structure and move on to preparing the area, including choosing a base. Whether you're doing this project yourself or hiring a professional, Apex Concrete Services can help you every step of the way.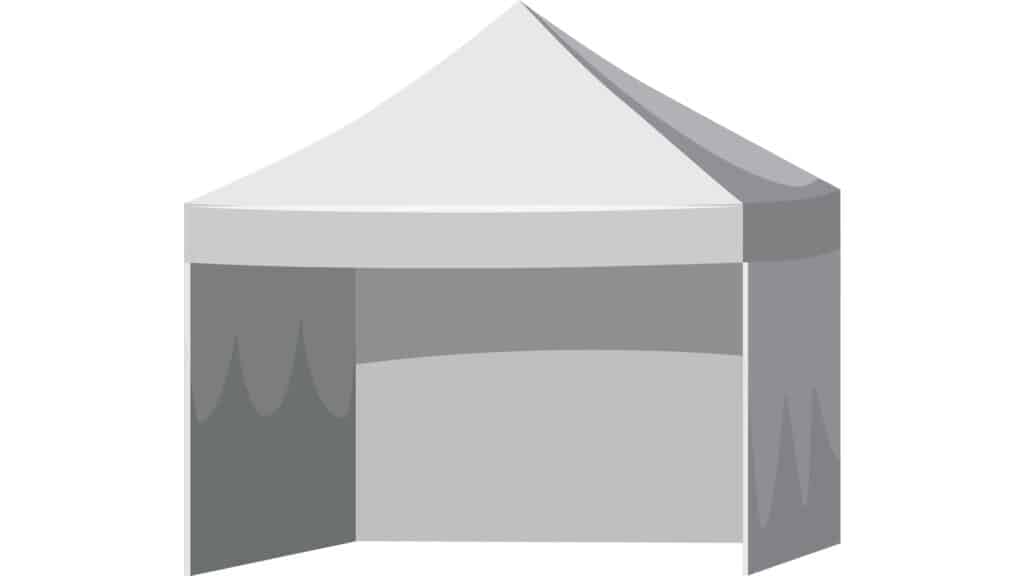 Next, prepare the area.
Before you choose a base for your gazebo or shed, make sure to remove any debris from the ground, fill any holes with compacted soil, and check to see if the ground is level. If this project is too big to take on by yourself, grab a few friends or hire a professional contractor like Apex Concrete Services to assist with preparation.
An important factor to remember before you begin construction is to check if there are any local building codes for outdoor structures you need to follow or a building permit to apply for. Working with a professional can help you with this process, but if you're doing it yourself, set aside some extra time to research and make sure your structure adheres to all local requirements. To find this information on your own, search for building codes for your town/county or, if you live in a development or community of homes, look up the Homeowners' Association regulations.
Now that you've done your research and prepared the area, you can choose your desired foundation. Some foundations have an easier installation process than others. If you already have a strong base such as a concrete patio or cinder blocks, you can use this space. Otherwise, you'll need to choose a foundation.
Some gazebos come with a pre-installed floor, in which case the gazebo foundation can be a crushed stone pad or concrete pad. The presence of a gazebo floor means the base doesn't have to be as sturdy as for gazebos without pre-installed floors.
Since most sheds come with a wooden floor already installed, choosing a foundation is a bit easier because the options are more limited. Most sheds can accommodate the same types of foundation as gazebos, especially a concrete slab foundation.
Keep reading for more details about some popular types of foundations, and remember that getting professional help is always a good idea if you're unsure what type to choose or how to build it.
Foundation Options
Concrete foundation
There are many options when it comes to a concrete foundation. You may already have a concrete patio ready to support your structure, or you may need to start fresh with a concrete slab foundation. While concrete lasts a long time and makes a formidable foundation, it takes some time to prepare. Premixed concrete requires about seven to ten days to set and dry, depending on the weather. You may also want to lay a bed of crushed rock or gravel on the underlying surface first to help stabilize the concrete. If you're unsure how to lay a concrete slab foundation, leave it to our experts–we're happy to help with all your gazebo and shed needs.
Separately, concrete pads are a type of concrete base to hold up the walls of your structure–whether it's a gazebo, shed, or hot tub. They're usually used for larger structures which may need a more permanent foundation. Because of this, they can be expensive and are best installed by a professional.
Concrete footings
Concrete footings (also called concrete footers) are used to make a level foundation or raise the level of a gazebo or shed, especially on inclined surfaces or in a construction area where a building permit is required. While they last a long time and provide excellent support, they require post holes, work better in warmer regions, and can be difficult and expensive to install. If you're planning on pouring footings, it's best to have a professional assist you.
Brick paver patio or brick patio stone foundation
Brick patio stones are great for supporting gazebo floors, particularly for structures that aren't too big. In addition, they're one of the easiest and cheapest types of foundation to buy and are available from most building suppliers.
Wood foundation
Not all gazebos come with a wooden floor, but you can easily build your own wood foundation that's both cost effective and aesthetically pleasing, especially if you want a rustic look. Just head to your local home improvement store for some wooden beams. Or, you can hire a professional carpenter to assist you with your foundation to make sure it meets all your expectations.
Cinder block foundation
A few layers of cinder blocks are perfect if you need some help leveling your shed or gazebo's entire floor, especially if you don't want to spend money on something like concrete footings or if you plan on building the base yourself. Like patio stones, they're available from most local building suppliers, but they can look out of place under your outdoor structure. Consider adding a skirt to your structure if you want to hide the cinder blocks and help keep away troublesome critters as well.
Super spikes, while not a type of base, are also helpful in leveling your structure. You can find super spikes at your local building supplier, but they come with their own set of rules and regulations for construction in your town/county, so be sure to do your research before buying any super spikes.
Now that you know a bit more about the different types of foundations for your gazebo or shed, as well as the steps to start building one, it's time to get started! Our experts at Apex Concrete Service are happy to assist you and answer any questions you may have, as well as offer professional contracting services so you can make your dream shed or gazebo a reality.
To get a quote for building a modern gazebo or shed contact Apex Concrete Services.