If you want a patio built at your home, you may want to choose the best materials for your needs. Concrete will be one of the best materials for your patio, it's all we do! This material will offer a smooth and clean experience for all users whether four legged or walking upright.
Concrete also offers other benefits, for example, its durability, inexpensive price, and an attractive look. Here are some great ideas that you can follow, especially when you want to have a beautiful concrete patio on your property.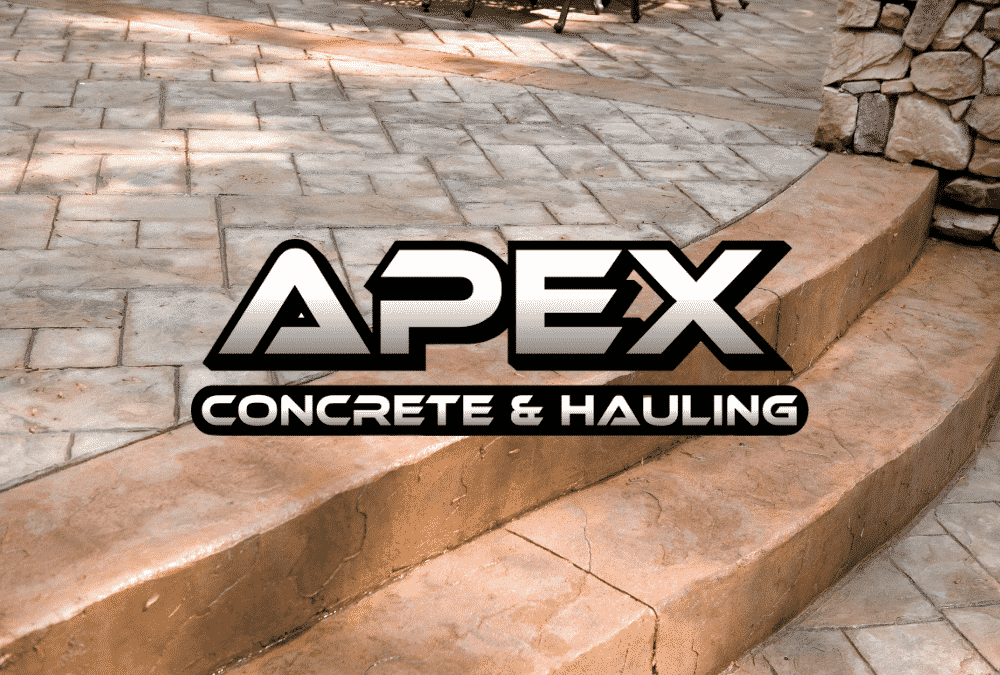 1. Easy pavers
You can simply use some concrete pavers for your patio. These pavers may come in several sizes, shapes, colors, and also textures. It is easy for you to place these pavers on top of the packed sand. When the pavers have some spaces between them, you can also fill them with some additional products, such as pebbles, pea gravel, or low-growing ground covering plants like moss.
2. Integrate concrete with wood
You can bring some warmth to the concrete patio area by adding some wood materials, such as benches, fending, and some other wood accents. These wooden materials are very useful to make space feel relaxing and also casual. The wooden bench can provide contrast against the grey patio.
3. Combine your concrete patio with garden
You can liven up your concrete patio by adding some garden beds and plants to the garden. These green spaces will contrast to the concrete used in the patio. They will also provide a relaxing environment for you and your family.
4. Add some seating and dining areas to your patio
A concrete patio will allow you to spend a good amount of time with your family and friends. Adding some seats and dining tables to the patio will be a good way for you to create an outstanding outdoor area on your property.
5. Fire pits
You may want to spend a summer night with your lovely friends and families on your patio. Having a fire pit in the center part of your patio will be the best way to gather everyone on your property. A Paver base will be a good foundation for the fire pit.
6. Tiered concrete patio
If the space of your backyard is sloped, you may have a limited option for adding a concrete patio to your property. You can consider using the tiered-design for making several levels of concrete patio. You can create a tier for dining, a tier for cooking, or a tier for lounging.
7. Combine a concrete patio with a pool
Backyard pool will be the best way for you who want to improve your home value. A combination of a backyard pool and a concrete patio will be suitable for your parties or other events in your home. You can also add some additional accessories, such as table or chair sets around your backyard pool.
8. Stamped concrete patio
If you love using the concrete patio, but don't enjoy using the plain slab, you can consider using the stamped concrete patio. This type of patio may have patterns that are stamped to the wet concrete for offering an interesting look and style. These patterns may look like pavers, natural stones, bricks, and some other patterns.
9. Small concrete patio
This is another great idea for you who want to maximize the use of a small backyard on your property. You can add some additional accessories to your small patio, so you can create the best design on your patio. Don't forget to use light colors for your patio, especially if you only have a small patio area in your home.
10. Covered concrete patio
This patio idea will protect the whole patio area from any weather condition. You can use both gazebos and covered porches for protecting your patio space from extreme conditions. They can be used perfectly when you want to create your outdoor space with a living-room experience and personality. You should also avoid blocking out the sun completely, so you can still enjoy the warmth of the sun during your spare time.