They often say that two things sell homes, kitchens and bathrooms. While newly renovated kitchens and plentiful bathrooms are important to buyers, so is a freshly paved driveway. While your driveway may not be the most glamorous part of your home, paved driveways add curb appeal to your home as well as ensuring cleaner cars and reduced maintenance during the winter months. Not only does a paved concrete driveway give your home a cleaner look and less maintenance, but it may even add value to your home.  
Why Invest in a New Concrete Driveway?
According to HomeAdvisor, the average cost to pave a driveway ranges from $2,997 – $6,853. While that isn't an insignificant amount of money, in many areas it is less than the value that is added to your home. According to But top-selling real estate agents in the Charlotte, Raleigh, and Tri-County Area of North Carolina, "In [North Carolina], a paved, well-maintained driveway could add $10,000 to $20,000 to the value of a property." Any other area of the country that sees a lot of snow or harsh weather would also see this increase in property value. It should also be mentioned also mentions that a "paved driveway that has fresh coating will actually sell the home. A damaged driveway can definitely turn someone away because it hasn't been well taken care of."
The Uniform Residential Appraisal Report, which is used for most appraisals, includes a box where the appraiser will note if the house has a driveway, and if so what type of driveway. This goes to show that not only would having a paved driveway add value to your home, but having an unpaved driveway could actually reduce the appraised value of your home. 
A Concrete Driveway Provides Many Benefits
There are many benefits to having a concrete driveway. These benefits include saving money, extending the life of your driveway, and increasing your property value.
Save Money
Concrete is one of the most affordable paving options. Concrete is cheaper than brick, cobblestone, and many other pavers. Additionally, concrete is resistant to damage which prevents extra repair costs from accumulating over the years.
Concrete reflects light. This means that you do not need to place as many lights along your driveway. Having and running fewer lights can save you energy and money over time.
Concrete Lasts Longer
Concrete lasts longer than other paving alternatives. Concrete can last anywhere from 25 to 50 years, which means it will not need to be replaced or maintained as often as other materials.
Increases property value
If it is a buyer's market, buyers can be selective. Paving your driveway can put your home a step ahead of the other homes in your area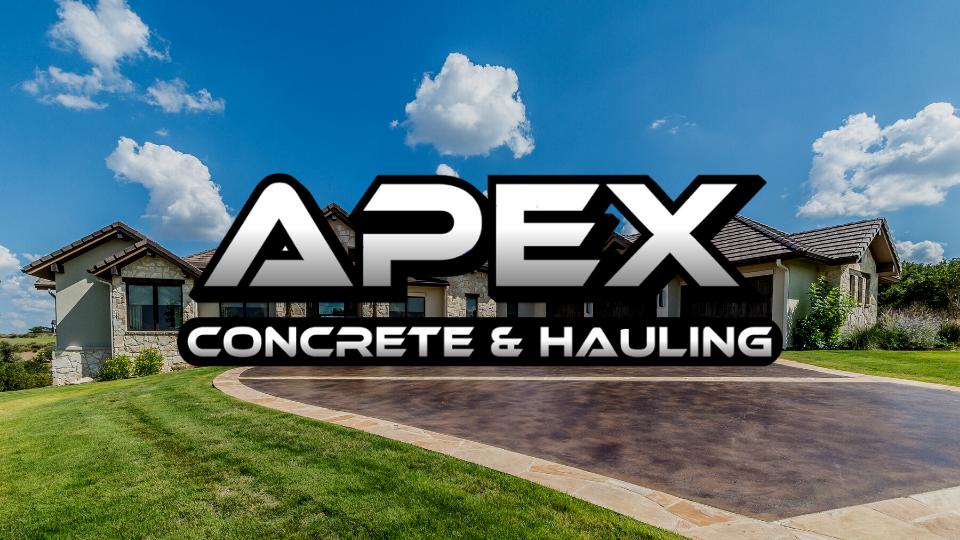 Concrete Compared to Other Driveway Options
Concrete
Concrete is one of the most popular driveway paving materials. Price: $8-$18 per sq ft 
Pros:
The reasonable cost compared to other paving materials.
Very easy to clean with the right Concrete Cleaning Agent
Lifetime is about 50%-60% longer than asphalt.
Concrete driveways are more durable and can withstand up to approximately 8,000 lbs.
Absorbs less  heat than other materials, which will keep your driveway cooler on hotter days.
Cons:
Needs to be resealed every 1-3 years.
Can be easily stained by leaking oils and car fluids.
You can read our complete blog which goes into depth about each of the pros and cons of concrete driveways here.
Asphalt
Asphalt is another popular paving material that can often be more affordable than concrete. 
Price: $7-$13 per sq ft. 
Pros:
Driveways that are heavily salted for the winter won't deteriorate asphalt like concrete.
Asphalt allows for better water drainage.
Asphalt can be ground up and recycled, making it a more sustainable paving option.
The smooth and seamless appearance of asphalt is visually appealing.
Cons:
While asphalt only needs to be maintained every 3-5 years, it still requires resealing, which can take up to three days.
Asphalt is more likely to crack if it isn't laid properly.
Dark top asphalt absorbs more heat, which can make it painful to walk on during hotter months.
Read our article comparing asphalt to concrete driveways here and make the best decision for your home.
Pavers
Installing pavers can give your driveway a one-of-a-kind look, however it can be very expensive 
and labor intensive to install. Price: $10-$50 per sq ft. 
Pros:
With a variety of designs to choose from, pavers can create a patterned driveway that effortlessly boosts the curb appeal of your home.
They are easy to replace because you only need to replace a single brick or stone as needed.
The average paver driveway will last 30-50 years.
Cons:
Pavers will crack or shift with use over time, which means constant maintenance.
Because it is very labor intensive, installation can be significantly more expensive than other materials.
Weeds, roots, and grass can grow through the cracks, which results in additional daily maintenance.
Stuck between choosing a driveway made of pavers or a driveway with stamped concrete? Both add tremendous value to your home. Read our blog for the latest paver designs here.
Choose Apex Concrete for Your Concrete Driveway Installation
Apex Concrete is a full service driveway paving company. Concrete driveways can sound simple and unimaginative, but when you consider that we can treat the surface with a stamp or even finish it, you realize that it's actually an option that provides you a lot of flexibility to get a unique and attractive look for your home. We can work with you to come up with a style or solution that suits your home and needs then bring it to life in your driveway, swimming pools decks or other concrete projects. We can cut patterns into your concrete or add a color to it.  If you want to see what options we have on offer, speak to our customer service team to organize a consultation.